Web building
Programming and development, consulting and training, marketing strategy… Everything you need to incorporate the latest technologies and trends
Overtake your competitors.
Creativity & Design
Your content in the proper format and the right language. Copywritting, translation, design, layout customization, graphic, photography and retouch, corporate and product videos.
Your message noticeable.
Online Marketing
User interfaces, web navigation and shopping patterns, promotional and advertising campaigns… everything is integrated and prepared to optimize the user experience.
Your users' experience.
<<
Your message
taken online
with the best technology

Your Business
You know your business better than anybody else. So the first thing we do is listening to you, understand what you need and the apply experience, knowledge and professionalism to implement the right online strategy.
Your customers >>

Yor customers
Your audience, their cultural and sociological environment…
Once we get the main concepts of your business, the next step is knowing your customers to develop an efficient online strategy.
Your customers use the internet to search, comment, recommend, buy, get information, participate….  and we want them to find you there.
We translate your message to the language your customers use online.

Your customers on the Internet
If your customers spend their time on the internet, we want you to be there, to be found with your best presence and using well-defined user experiences.
To achieve that, we provide, among other services :
Efficient content creation or adaptation:

Texts, photos , video , multimedia & apps;

Design, creativity and UX optimization;
Programming , development, project management…

Where your customers surf online
Besides the right content, adapted to your target audience and to the online experience, we know that the competition to grab users' attention is getting bigger and tougher.
That's why we provide you services to help users find you, stay with you and recommend your business.
Marketing consulting, presence on social networks, forums and search engines, multimedia presence, advertising campaigns… are some of the services we offer.

Proven and efficient technology
All the services are based on a deep knowledge of the technologies available.
That knowledge and its daily usage, enable us to implement communication strategies that are useful on the short term and scalable on the future.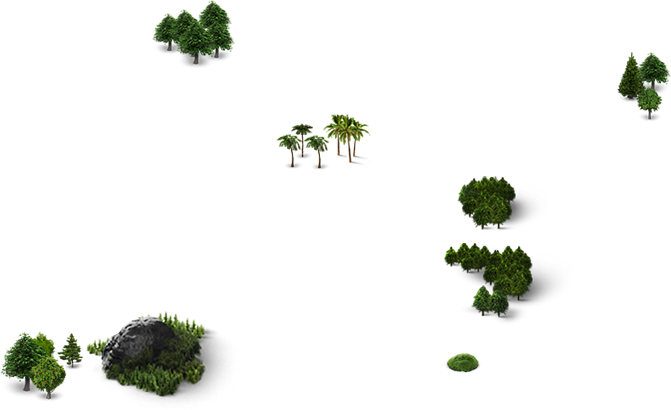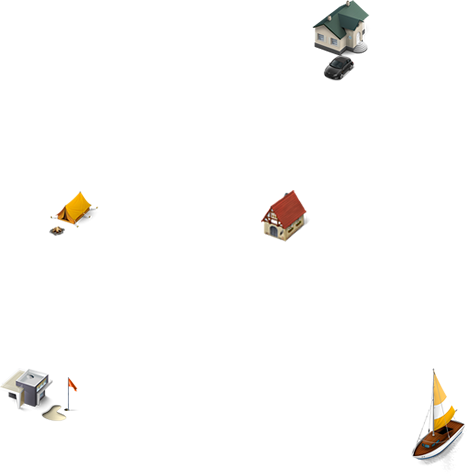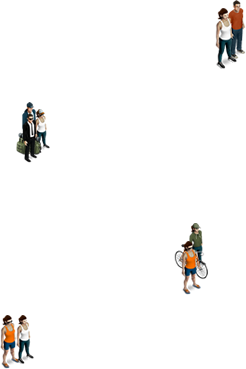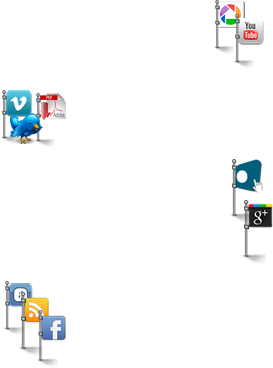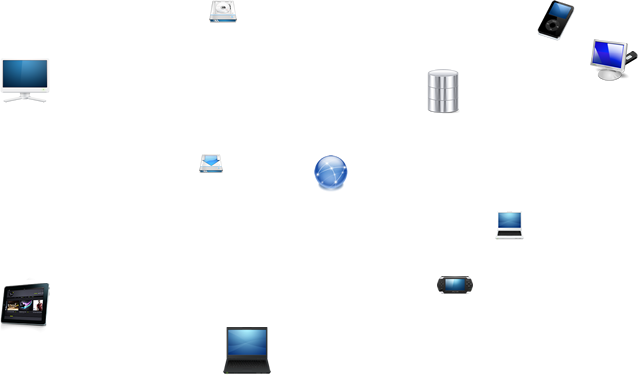 We are specialized in efficient websites, merging open source (mainly from Prestashop & WordPress) and customized development. But in order to cover the full range of needs our customers have, we provide some other services. We could name them and even list them below.
We could have just said that we know a little bit about the Internet and we want to help you with your online project.  Give us a call and we'll show you.
Web Development.
Web planning, development and programming.
Complete online stores.
Audit and modification of existing websites.
Web development according to a give layout.
Intranets &  extranets creation.
Websites migration.
Content Services
Copy-writing and text adaptation.
Photo edition and retouch.
Infographs, 3D models & animation.*
Corporate videos edition and retouch.*
Video and photo shooting and production.*
Photo and video selection and acquisition.
See prices Ask for information
User Experience
Navigation structures based on goals.
Existing websites validation and correction.
User-oriented layout and design.
Different versions creation and validation.
Whole web presence integration.
Usage statistics and reports analysis.
Online Marketing
Search Engine Optimization.
Search engine analysis for specific markets.
Presence on social networks: Studies and reports.
Presence on social networks: Implementation.*
Search Engine Marketing Campaigns (SEM).*
Advertising campaigns on other networks and phorum.
Consulting and Training
Web strategy consulting.
Tools benchmarking and success stories.
Reports on your current website situation.
Project Management and coordination.
Training on web presence.
Customized courses for verticals / specific markets.*
See prices Ask for information
Other services
Naming y domain names acquisition.
Occupied domain names recovery.*
Hosting providers and CDN comparison.*
Traffic data and statistics analysis and reports.
Legal advice and assistance on webs and apps.*
Contracts and terms of use.*
See prices Ask for information
The services marked  (*) are made by qualified partners and collaborators.  We guarantee the adequate coordination and integration of the different works made by every specialist.